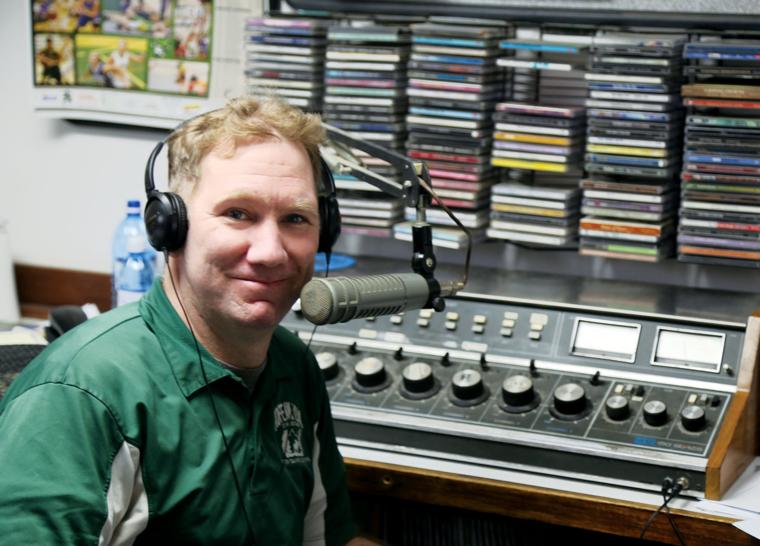 Q & A
Tim Parrish, of KOFE Radio, is featured in the March 21 Q&A section.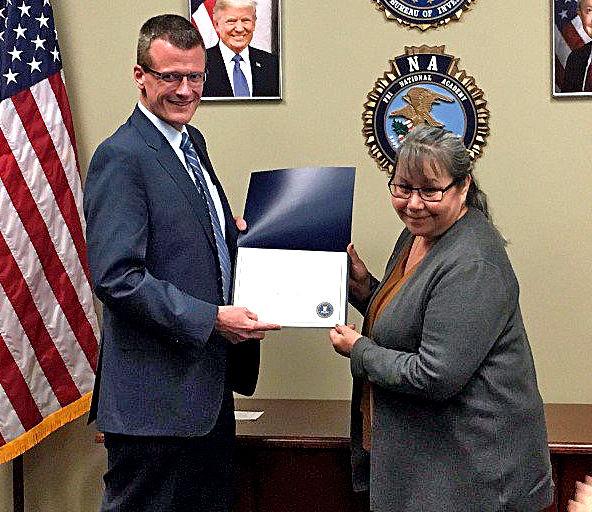 Bernie LaSarte.jpg
Special Agent Eric Barnhart (left) hands Bernie LaSarte a certificate in Coer d'Alene last week.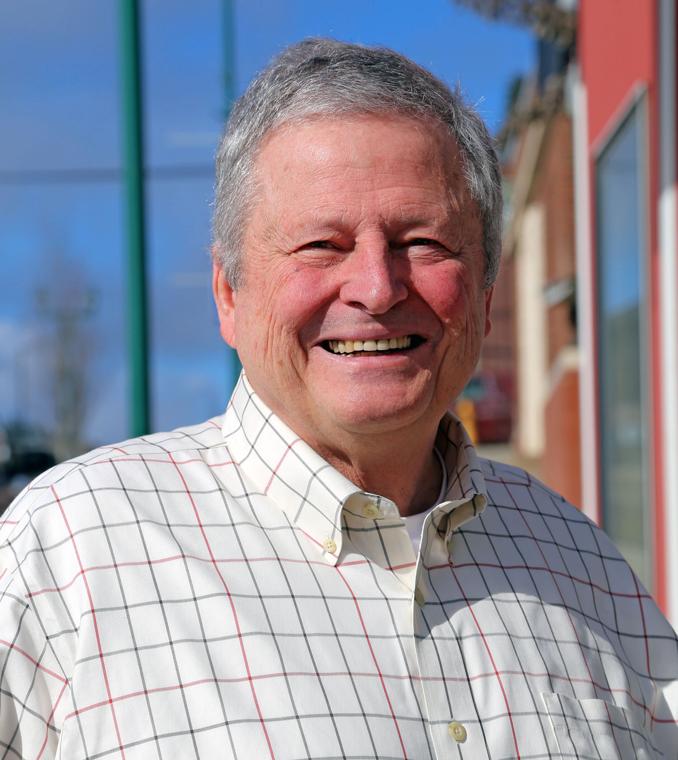 Goesling to challenge Heath in primary
Bill Goesling will challenge Hari Heath for the Republican nomination for District 5A in the May primary.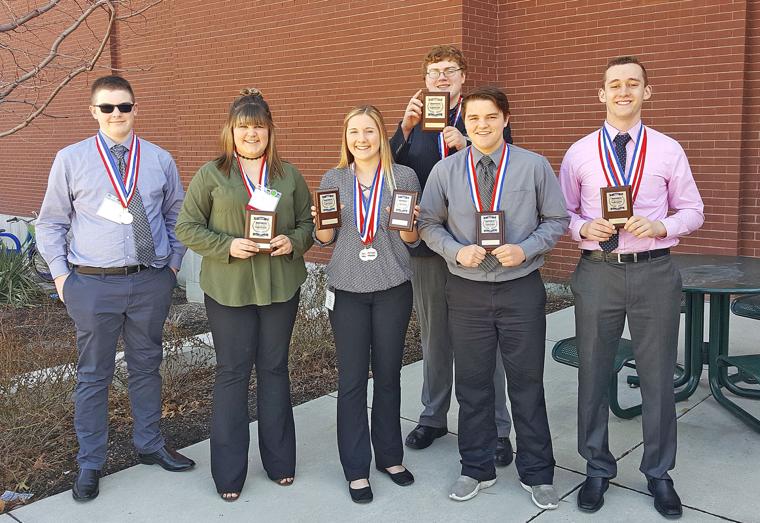 On to Nationals
Jacob Spence, Kaylee Nelson, Dakotah Wilks, Tony Erkkila, Cade Truscott and Brayden Brusseau pose with their awards at the BPA conference.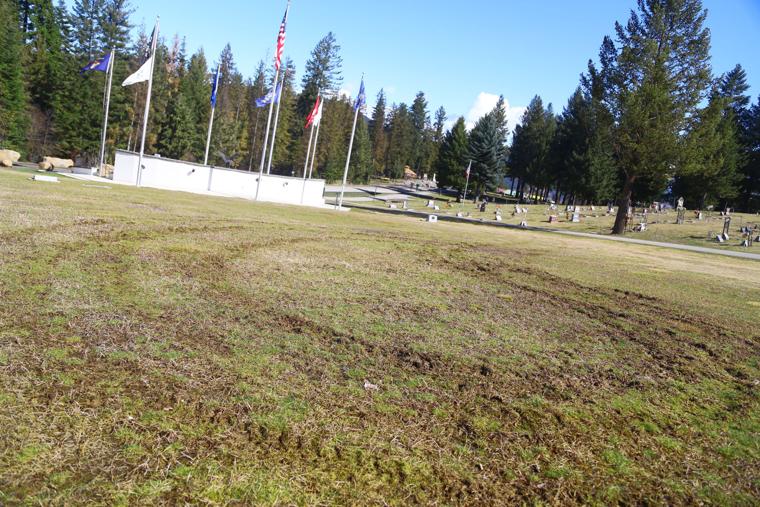 Motorist defaces cemetery lawn
Groundskeepers at Woodlawn Cemetery in St. Maries discovered Tuesday, March 20 that their grounds had been damaged by a disrespectful motorist. Workers said an ATV entered the cemetery and spun a brodie in an open lot where two burials have recently been performed. Workers said ATVs previously through the cemetery during winter, though there has been little property damage so far. The incident was reported to the Benewah County Sheriff's Office.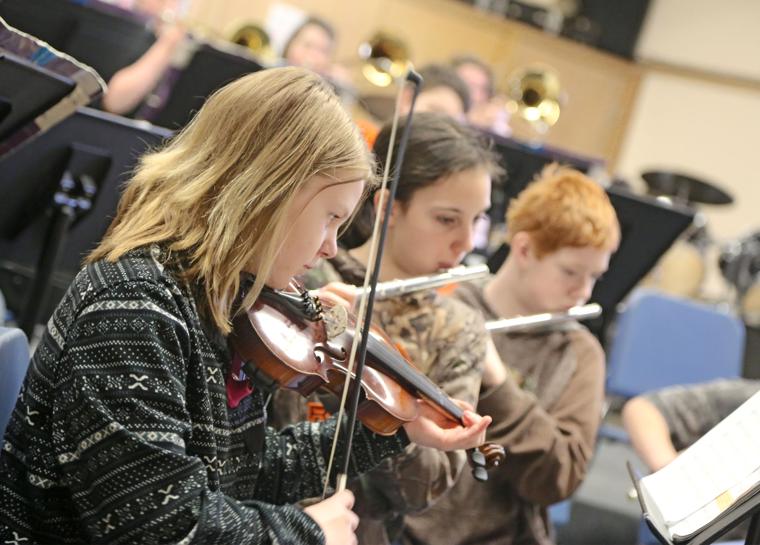 Music students plan concert
Sixth Grade band members Madelynn Johnson (front), Elizabeth Rouse and Caleb Mellor practice for their upcoming band concert March 22. The evening will feature ensemble pieces, solo performances and an original composition from two trumpet players.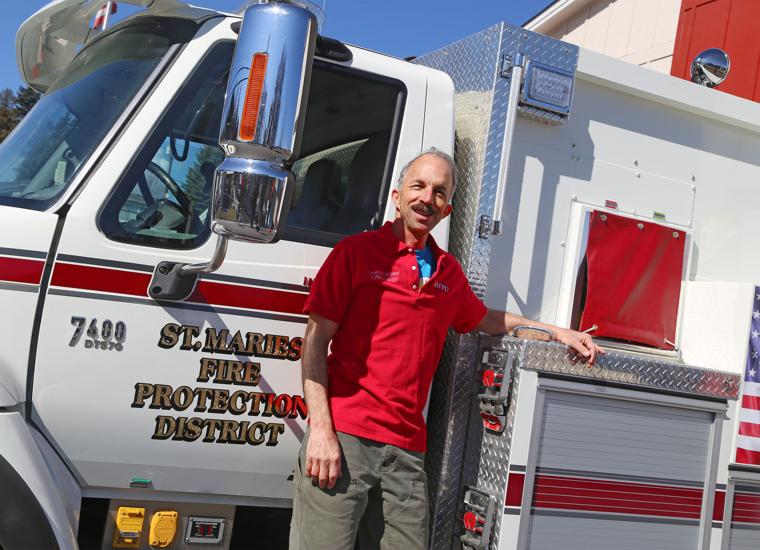 Annual fireman's breakfast returns Sunday
Phil Diffenbaugh shows off the St. Maries Fire Department's newest fire engine ahead of this weekend's Fireman's Breakfast March 25. The meal, which benefits the fire district's Benevolence Fund to help families in need, will cost $5 for adults and $4 for children.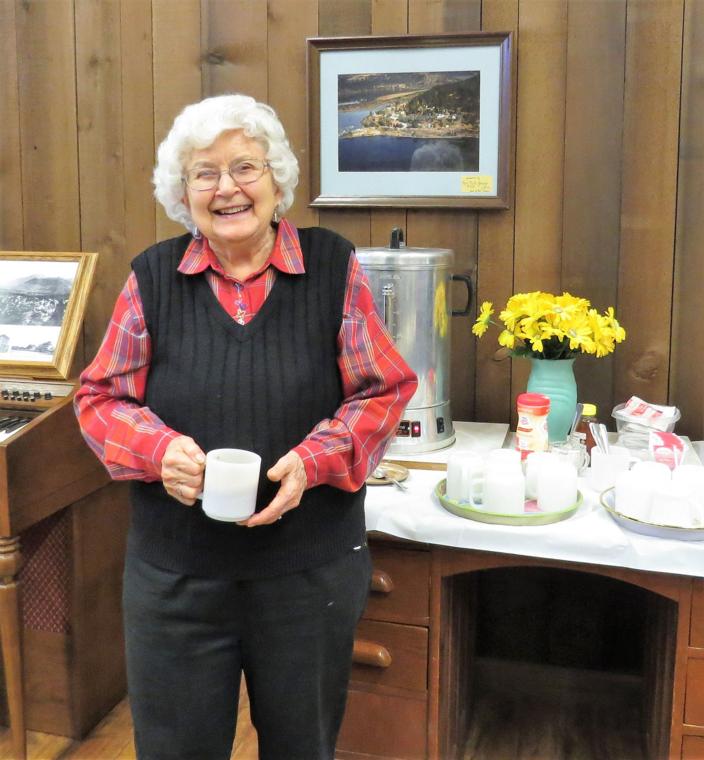 Harrison Grange Soup and Pie
Marian Jones gets a cup of coffee.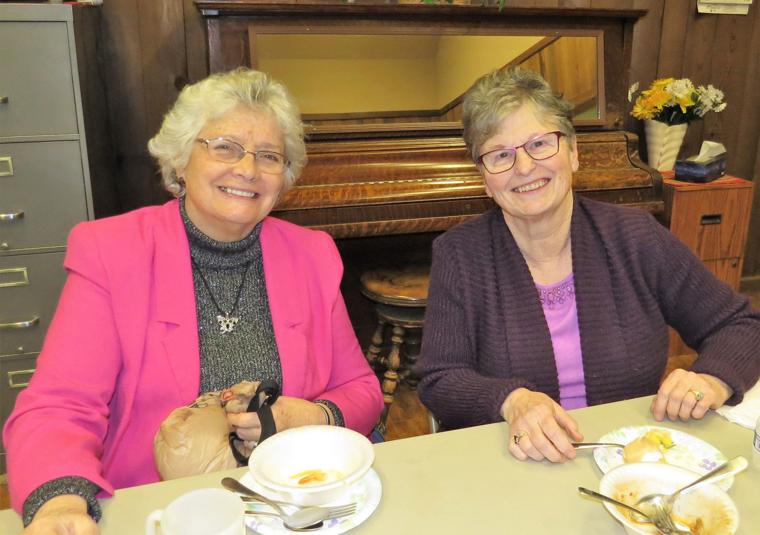 Harrison Grange Soup and Pie
Gwen Wadley and Maxine Sullivan visit together.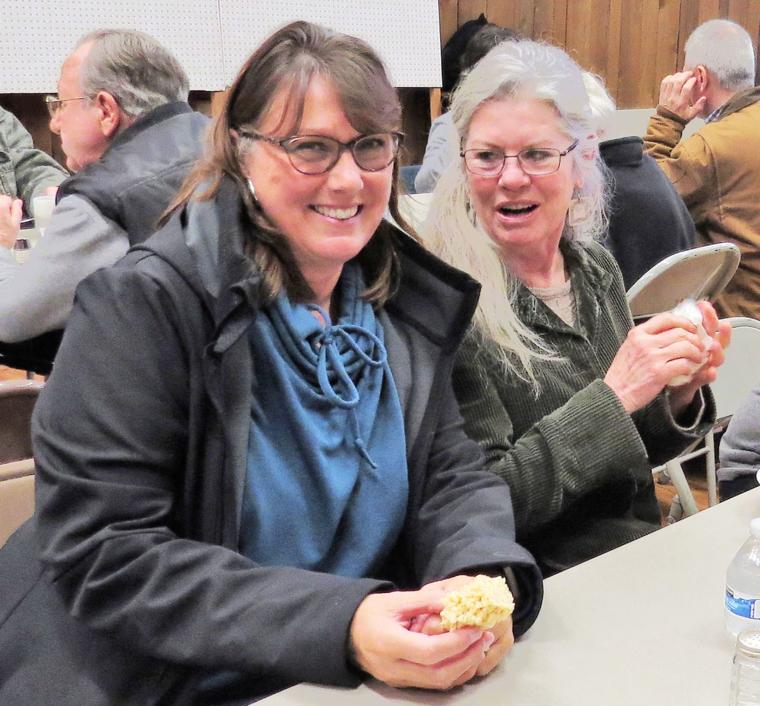 Harrison Grange Soup and Pie
Frieda Johnson and Jan Briggs enjoy a laugh together.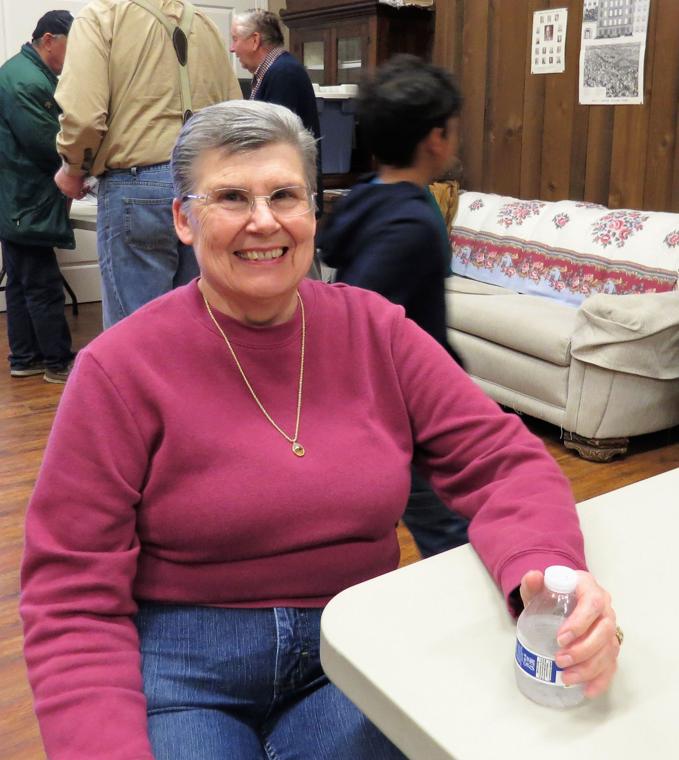 Harrison Grange Soup and Pie
Berti Arnzen enjoys visiting with friends.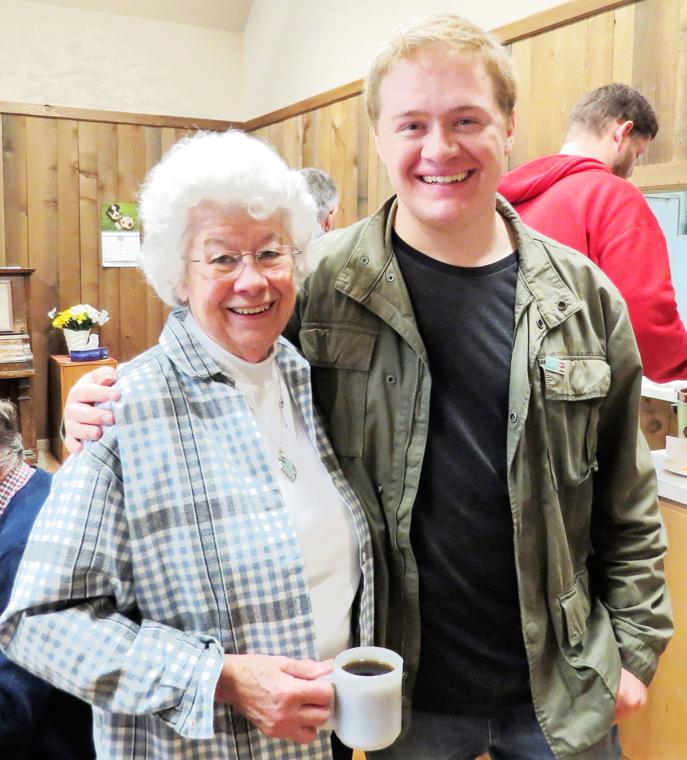 Harrison Grange Soup and Pie
Wilma Mason visits with Jerry Rodgers.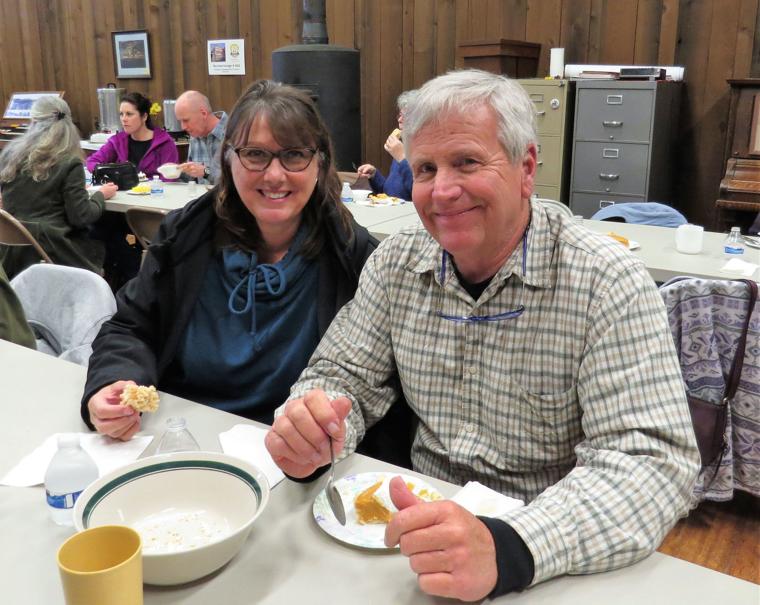 Harrison Grange Soup and Pie
Frieda and Eric Johnson eat dessert.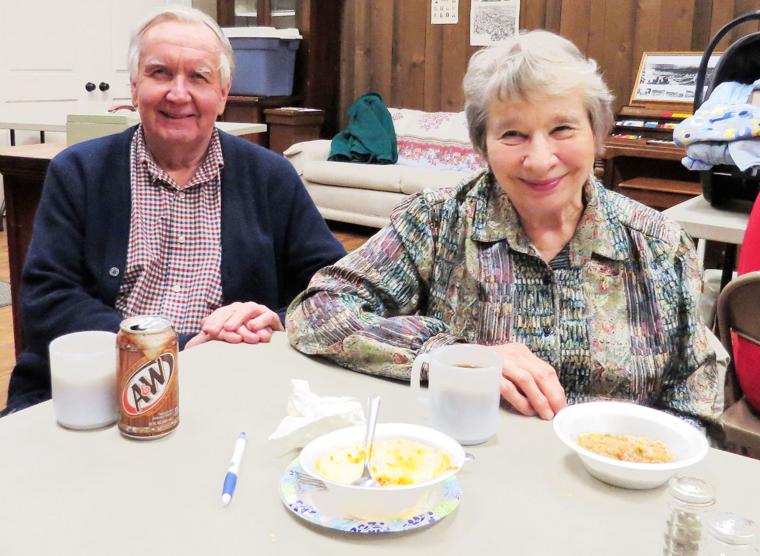 Harrison Grange Soup and Pie
Don Heikkila, Harrison Grange Master, and Jean Dohrman sit together at the Grange Soup and Pie Fundraiser.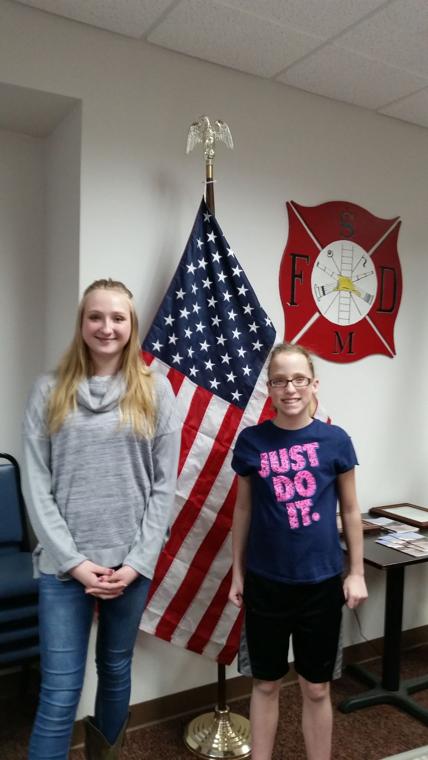 Kiwanis Students of the Month
Nicole Kilborn and MJ Nelson received Kiwanis Student of the Month for March.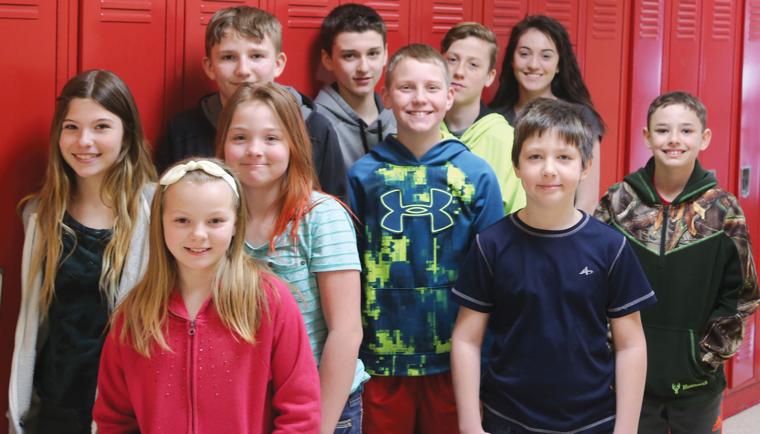 Kootenai spelling bee winners
Kootenai spelling bee winners who competed in the North Idaho regional spelling bee March 17 at North Idaho College include: (from left) Tuesday Glessner, Danielle Darrar, Issabella Davis, Liam Gentry, Ian Betz, Travis Usdrowski, Matthew Rogers, Isabella Defoort, Jayden Hammons and Riley Ausman.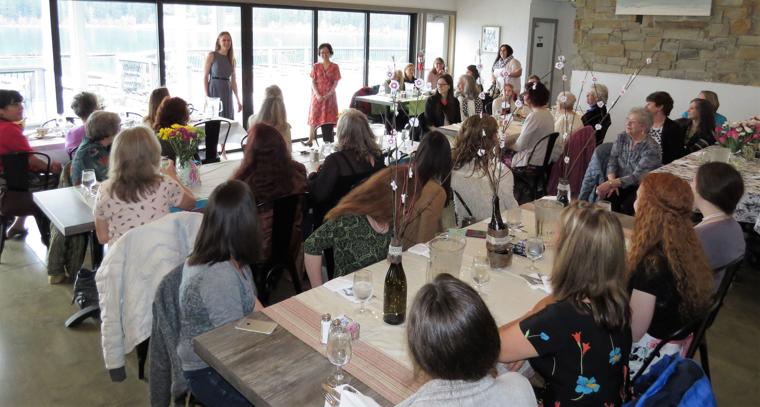 Ladies Brunch
Around 50 women attended the Ladies Brunch at the Carlin Bay Resort on St. Patrick's Day, March 17. It was sponsored by the Harrison Community Baptist Church. Ashley Farmer was the organizer. The guest speakers were Erin Sousley and Raydeane Owens, of Heart of the City church in Coeur d'Alene.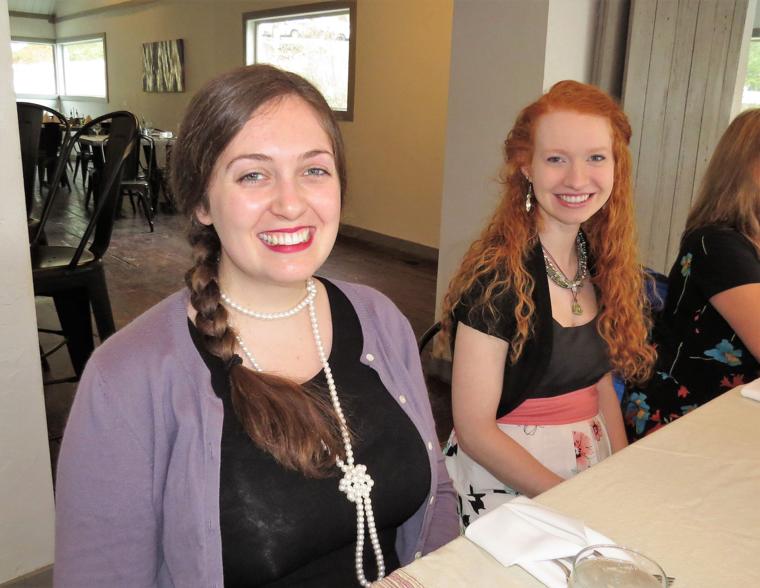 Ladies Brunch
Jamie Law and her sister-in-law, Rachael Law sit with each other.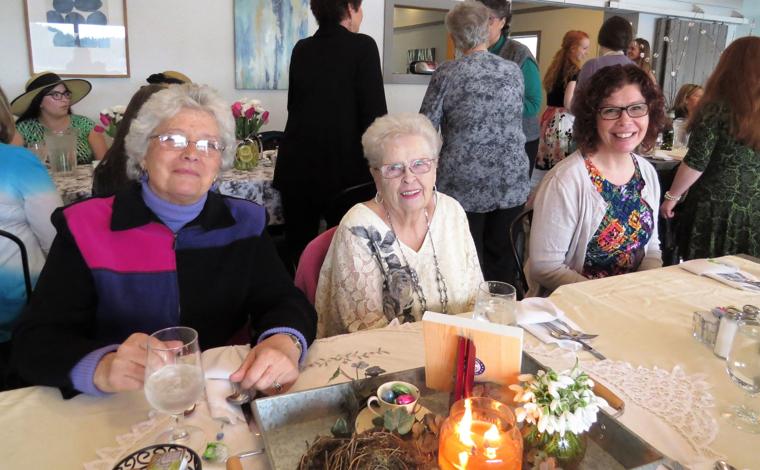 Ladies Brunch
Gwen Wadley, Elaine Desautel and Julie Sheppard sit together.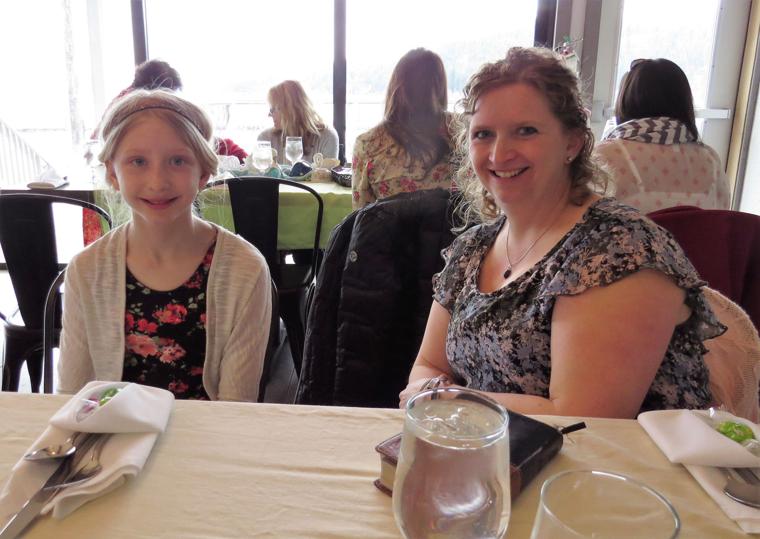 Ladies Brunch
Becca Osmundson attends the brunch with her mother, Sara Osmundson.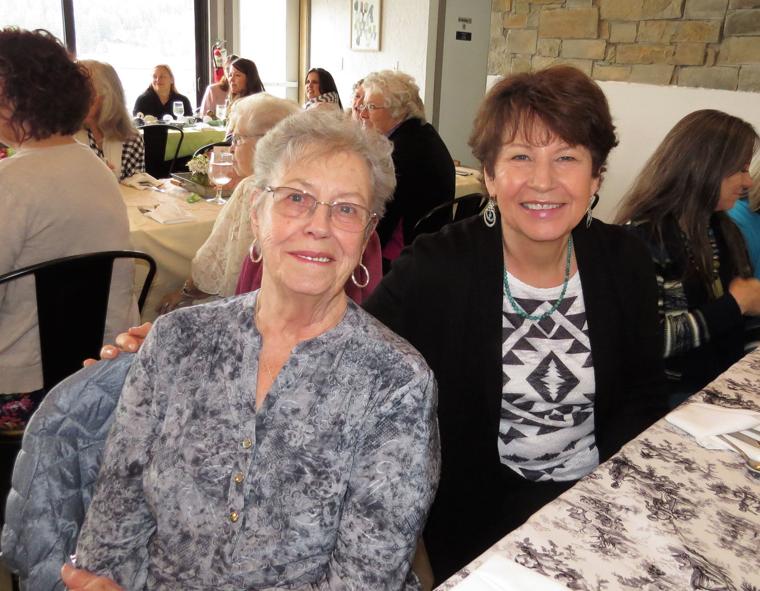 Ladies Brunch
Johanna Renner and Pat Renner pose for the camera.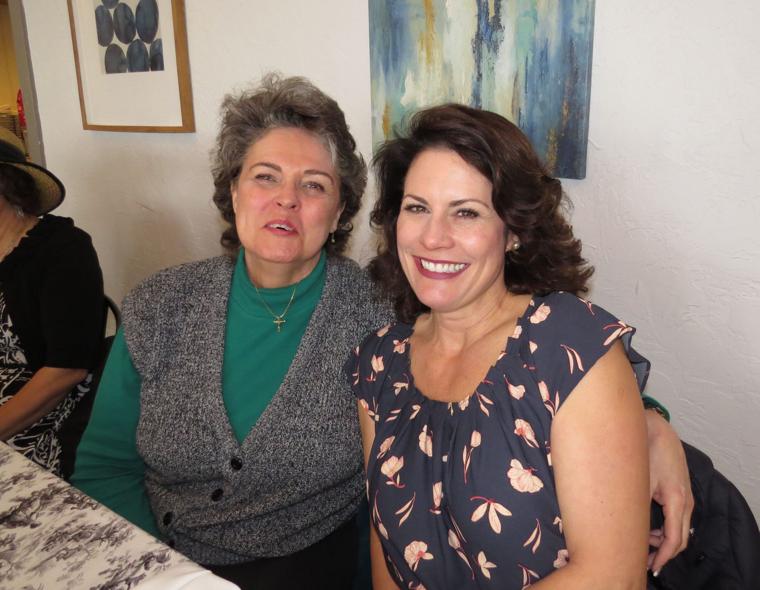 Ladies Brunch
Sherry Skarda and Julie Gunderson visit together.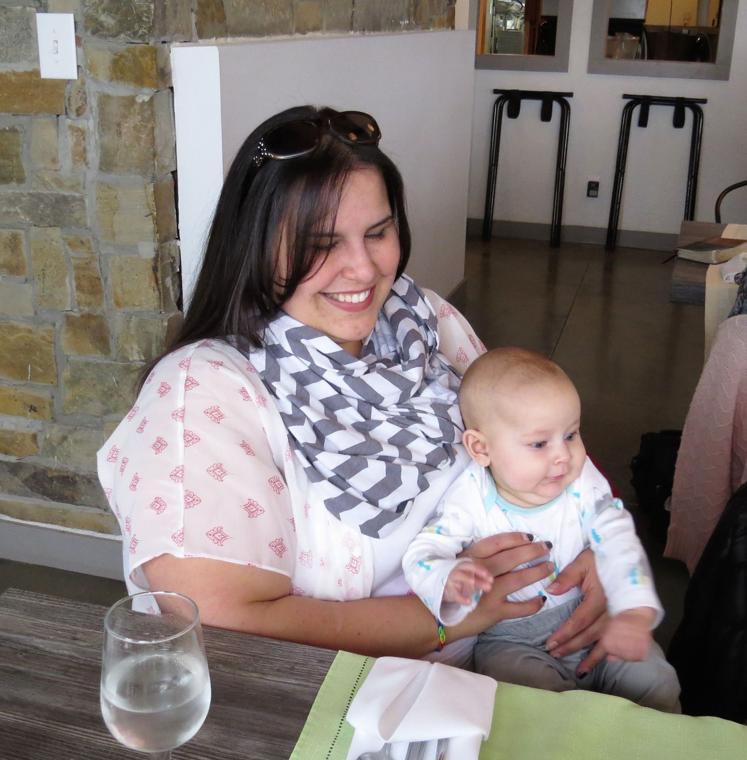 Ladies Brunch
Kimmy Galle and her son, Enzo, listen to the speakers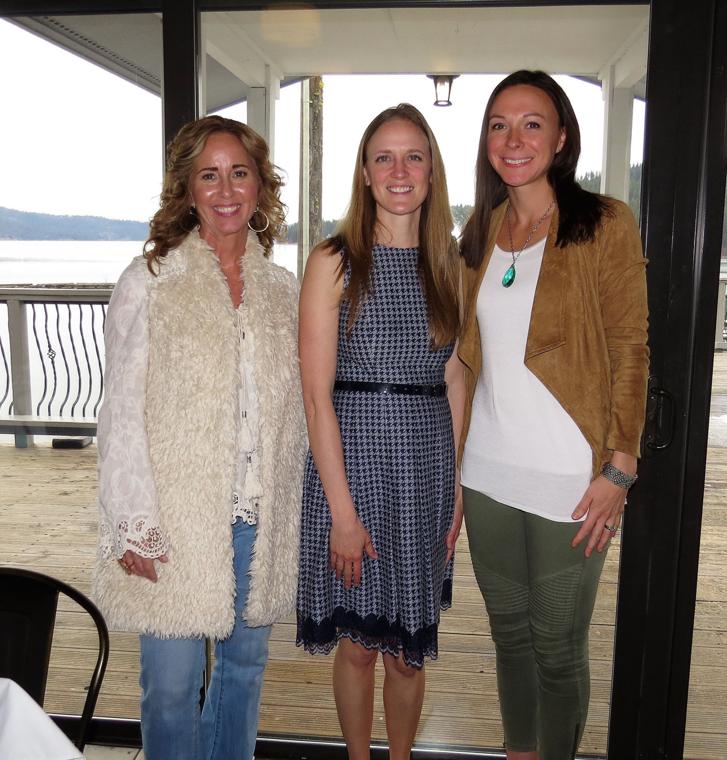 Ladies Brunch
Ashley Farmer (center) with the guest Speakers, Erin Sousely and Raydeane Ownens of Heart of the City Church in Coeur d'Alene.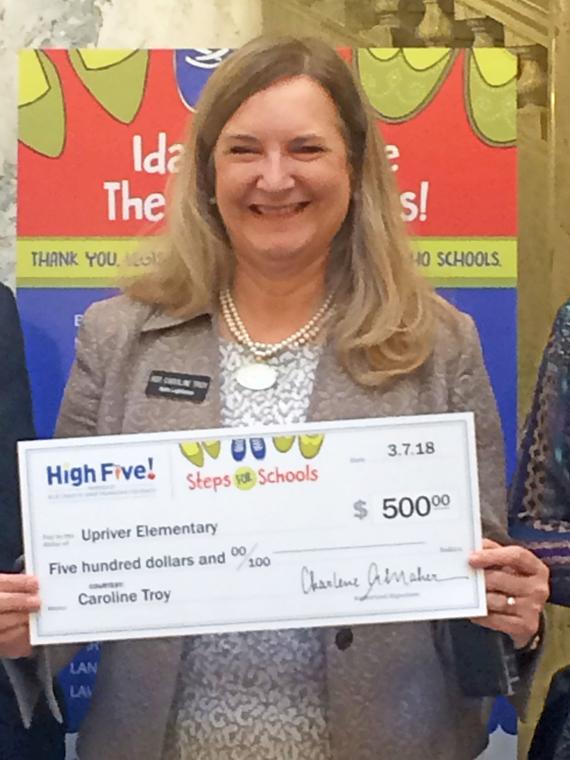 Rep. Troy donates award to UpRiver
Rep. Caroline Nilsson Troy donated her prize money from the Steps for Schools program to the UpRiver School.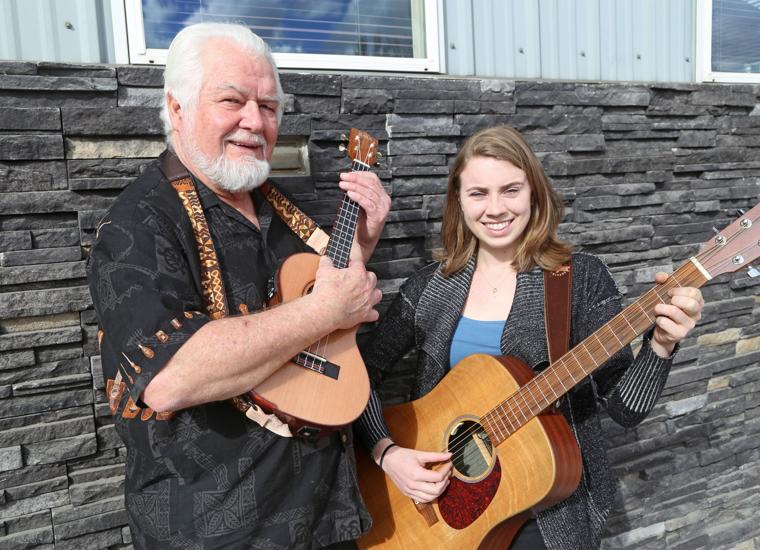 Eagles Open Mic Night Returns
Walt Hendricks and Briana McCall will be among the local musicians performing at an open mic night at the Eagles Lodge March 23. The event is free of cost, and residents with a passion for music can sign up to perform.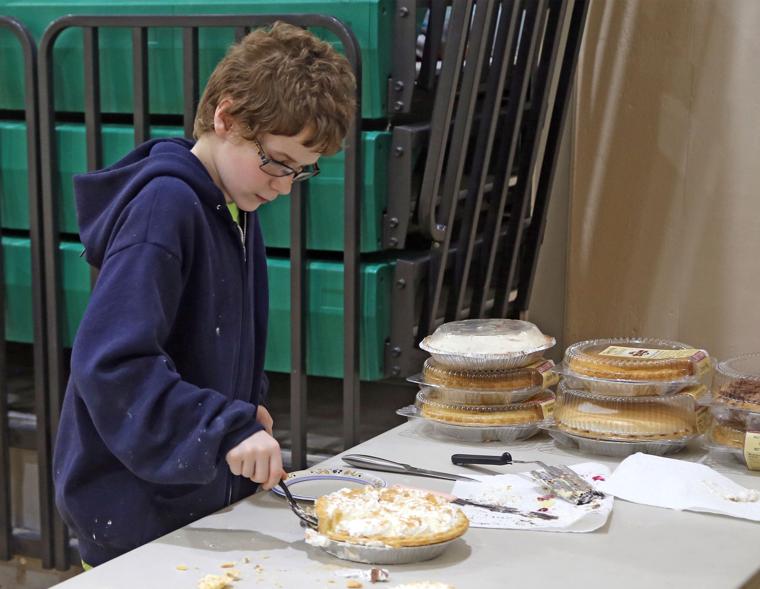 Pi Day
Cayden Harris serves up slices of pie for his classmates.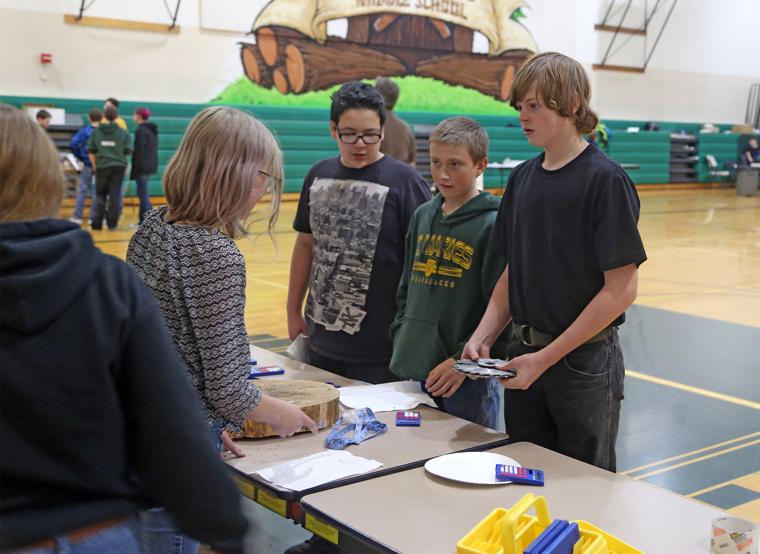 Pi Day
Drake Lundt, Brad Hendrickx and Tyyler Harvey work to solve a pi day problem with help from Jewelynn Cook (back to camera).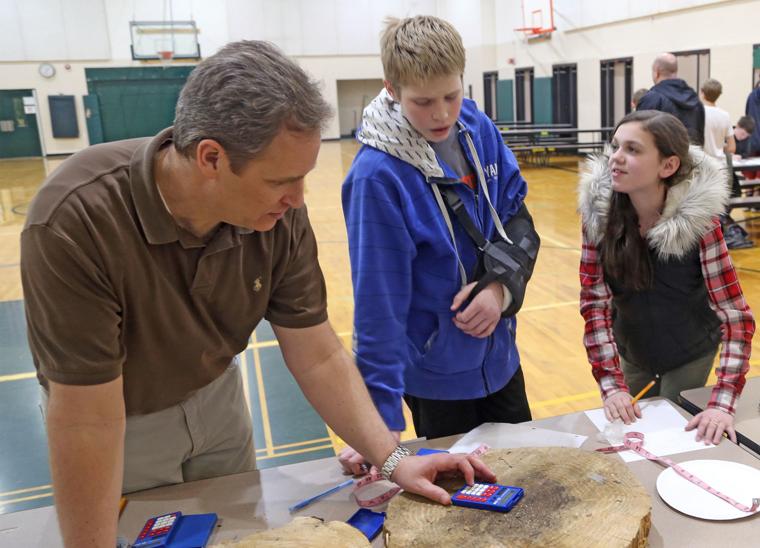 Pi Day
Brian Davis, Tyler Renner, and Emmah Spooner work to solve a "pi" problem at the St. Maries Middle School Pi Day event. Pi Day is an annual math educators holiday to encourage students to learn about math through fun activities related to the number pi, or 3.14. The number is one fo the hardest to calculate since it deal with circle ratios.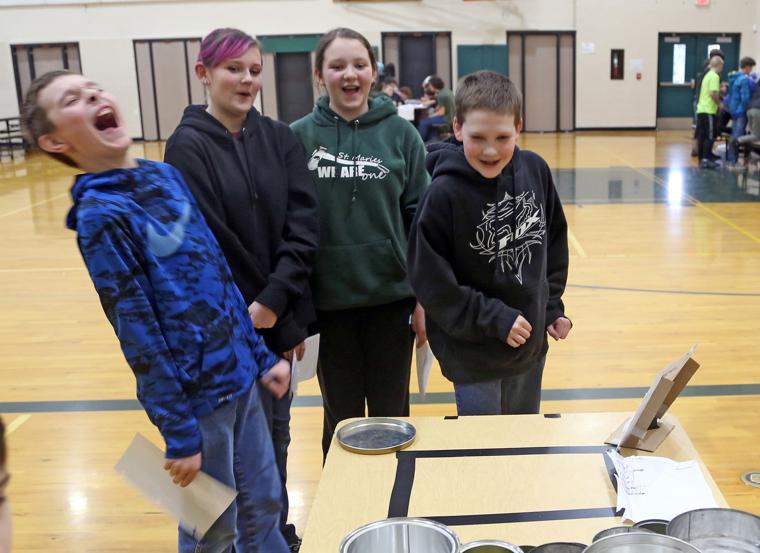 Pi Day
Brady Boutillier, Jayne Mourning, Kamryn Morris and Brady Beckner practice their tossing skills aiming for circular objects during the St. Maries Middle School Pi Day event.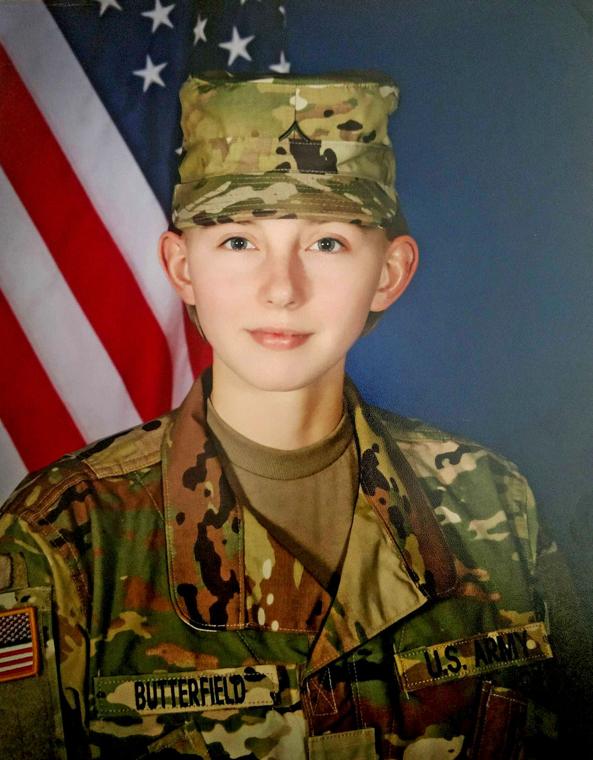 SM grad completes training
A St. Maries woman is the first female combat engineer in the Idaho National Guard. 
Saige Butterfield graduated from One Station Unit Training (OSUT) March 9. OSUT is both the basic and advanced individual training through the National Guard. 
Ms. Butterfield is the daughter of DiAnn and Thane Butterfield and graduated from St. Maries High School in 2017. She was a track star and member of the cheer squad.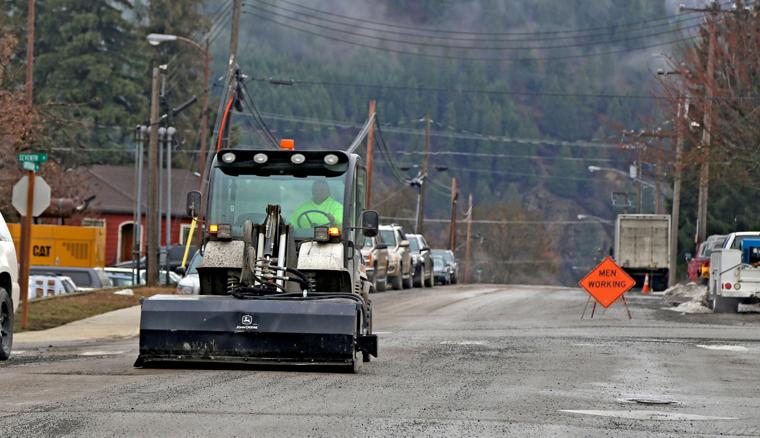 Street Cleaning
The city tested a potential new addition to the city street cleaning utilities last week. The new piece of equipment would cost $4500 and allow the city to vacuum rocks and other debris off of roadways instead of moving it out of the way as in the past.